In order to follow technological development, the chemical industry is continuously innovating. This highly regulated sector subjects businesses to numerous safety and environmental rules. Particularly concerned with the needs of our customers in the chemical industry, Veolia Water Technologies provides the best solutions for the extremely demanding activities in this field.
Innovation and regulation: challenges faced by the chemical industry Constant innovation in order to follow the development of technologies. Strict government and other regulatory compliances. Stringent quality management system and solid relationships with their customers. 
How Veolia is committed to helping chemical industry 
Veolia Water Technologies guarantees, through world-renowned expertise, the complete control of the water cycle. Our group takes care of process water supplies, raw water treatment management, water reuse, and effluent control.
From cooling tower water treatment systems and makeup water to blowdown treatment systems, we have aligned our products and services to meet the demands of the chemical industry. Veolia Water Technologies' systems meet strict effluent standards for chemical activities and provide tailored solutions for this major industry. 

We optimize the quality and reliability of your purified water, helping you reuse flows and bring consumption under control – as well as reduce water extracted from the natural environment. We can help decrease the amount of pollution generated by effluents and bring treatment practices in line with regulations.
High-quality water systems for production, process and manufacturing uses.
Water pretreatment solutions for all types of feed and influent water.
Technologies for safe, environmentally-compliant industrial wastewater treatment systems and sewage treatment plant operations.
Total water management solutions for process and wastewater recovery and reuse. 
Adaptable solutions for all  chemical industry players
Process water is used for cooling tower systems, makeup water and blowdown treatment systems. Our technologies are designed to meet the customer's needs, producing high-quality process water from a range of feed water sources and significantly reducing water consumption. 
Wastewater treatment removes dissolved or suspended matters from the effluent, ensuring the water returned to the environment or reused complies with the quality standards required. Our solutions help our clients to reduce costs owing to simplified waste disposal.
Water reuse is the use of treated wastewater for beneficial purposes other than initial use, such as for cooling systems, boilers, and process water. Reusing water in their industrial processes helps companies save money and minimize waste processing costs.
Chemical industry clients that trust Veolia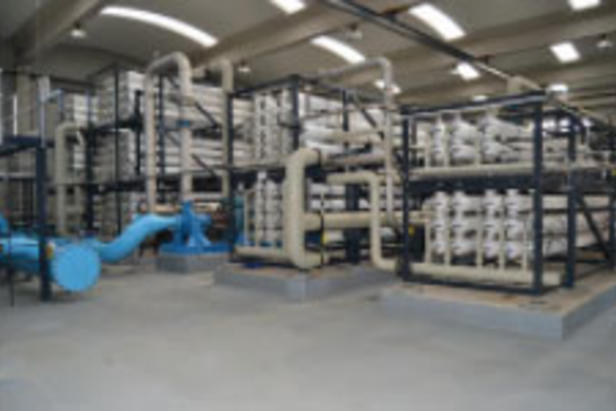 Partnership with Solvay S.A. in Italy
ITALY
Ultrapure water production unit for the chemistry industry
Veolia Water STI set up an ultrapure water production unit for Solvay S.A. at its Rosignano site in Italy. The company had developed an ultrapure hydrogen peroxide production unit addressed to the semiconductor industry. The project required securing the water purity level, achieving a very low boron threshold, and being compliant with silica standards. 
Discover our water treatment technologies for the chemical industry
Veolia Water Technologies has expertise in many areas of the chemical industry. Our technologies offer a large number of chemical water conditioning processes.  Our systems meet all current standards for hydraulic loads as well as organic and inorganic loads. We help control: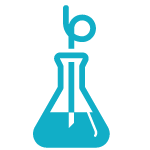 Priority substances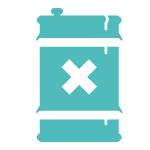 Toxicity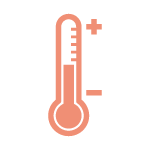 Temperature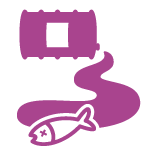 Dangerous effects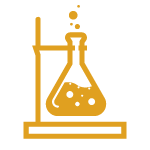 pH levels 
Our evaporators: capital in the chemical sector
Veolia Water Technologies offers advanced evaporation and crystallisation processes specifically for the chemical industry. Our HPD® range of technologies provides efficient crystallisation and evaporation systems for more than 50 chemical compounds. These chemical elements are among the key components of many specific markets in the chemical industry. They allow the production of organic fatty acids, phytosanitary products and inorganic. Our products are also used for specialty chemicals such as herbicides, synthetic sweeteners, bisphenol-A and many more. 
Thanks to this control, we guarantee our customers compliance with all environmental standards in force in their sector of activity. Our expertise also promises lower costs thanks to proven circular economy methods – resulting in more and more products and by-products getting reused through integrated solutions throughout the production chain.
Our systems provide pretreatment processes in both batch and continuous operations, finding value in sodium chloride through advanced treatments. We produce chlorine salts, specialized salts for the pharmaceutical industry, specialized salts for the chemical industry and cooking salts.

Our HPD technologies are endorsed by some of the world's largest facilities for evaporation and salt production, such as the Texas Brine plant in the United States. Our contracts are based on turnkey solutions, from analysis and pilot testing to project management, design and maintenance services. 
Chlorine and soda industry
We help industry leaders meet environmental standards while achieving economic goals. HPD systems are utilized in brine treatment, brine evaporation, salt crystallization, sodium hydroxide concentration, and inorganic crystal production from naturally occurring and/or pre-treated brines.
Fertilizer and potash production
Our processes produce a wide variety of fertilizers including ammonium sulfate and potassium nitrate, to name a few. Our HPD technologies are used in installations in some of the most extreme locations, including remote sites in Canada and the Dead Sea.
The caustic soda industry
We offer unique processes to develop complete solutions for our customers. Our systems pretreat natural ores extracted by dissolution, crystallize carbonate and sodium bicarbonate and optimize sodium recovery.
Technologies - Chemical processing
The chemical industry has established extremely high quality standards in terms of reliability, performance and construction management. Defining environmental objectives for water footprint, material recovery and pollution management is key in order to secure site operation and production. Utilities water treatment must be optimized and wastewater treatment secured until the final waste management. Our pre-designed systems associated with our process and engineering capabilities provide efficient solutions to be integrated into the global site environment.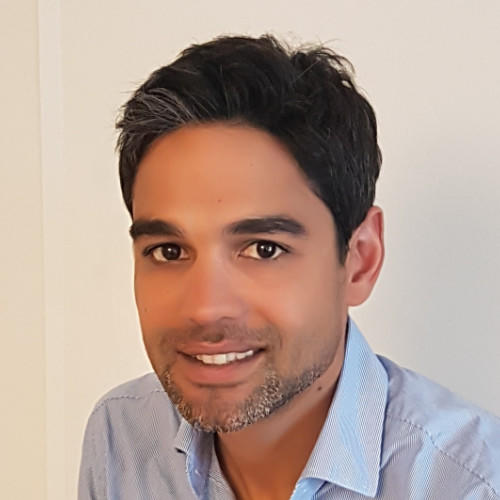 Pedro Boulard
Sales & Tenders Director
Veolia Water Technologies - Projects for Industry
Contact Pedro through his LinkedIn account
Would you like more information about our technologies for the Chemical industry?
More services for our chemical industry clients
FAQ about water solutions for chemical industry
How is water treated in the chemical industry?
Chemical industries use a lot of water to produce steam and cooling water. Wastewaters contain pollutants that can be treated with physico-chemical systems (filtration, precipitation), adsorption (GAC) or using biological processes.
What are the processes most commonly used in the chemical industry?
Water for utilities: clarification (Multiflo™, Actiflo®), filtration (media or membranes) and demineralization (reverse osmosis or ion exchange). 

Wastewater: pollutant removal by physico-chemical systems (Multiflo™, Actiflo®, filtration), activated carbon, methanisation, MBBR, DAF. Gaz stripping and evaporation can be used for material recovery or as an ultimate waste management. Ultrafiltration and reverse osmosis are considered for reuse.